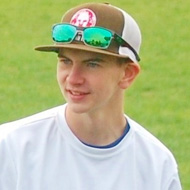 This website has been created to honor the life and legacy of Brendan Tobin, and to provide information about Klinefelter Syndrome (47,XXY), childhood depression, and ways to help those in need.
Here you can also learn more about Brendan's life, which made a positive impact on so many, and about the Brendan Tobin Memorial Fund to raise money for a Klinefelter clinic in the Boston area. We hope this website will be a positive resource for families and anyone looking for information or support, and we welcome your feedback.
* * *
About Brendan Tobin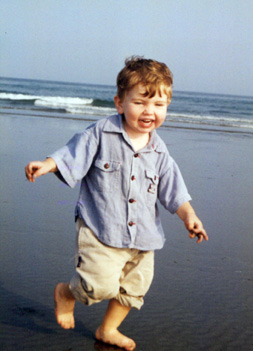 Brendan joined our family at age two and a half weeks old, quickly filling our world with happiness. Our love only expanded as he grew. His smile lit the room. There was no shortage of laughter.
During his years at Cove Elementary, he played soccer, baseball, tennis, basketball, took piano lessons, and received reading tutoring. He loved helping people and set up a lemonade stand to raise money after Hurricane Katrina. He lived for Kiwanis basketball and baseball.
Extended family vacations in Ocean City, New Jersey were filled with kite-flying, surf-chasing, mini-golf and boardwalk amusement rides. Brendan loved his grandparents, family and friends as they loved him. A fan of ping-pong, Connect Four, backgammon, cards, and chess, Brendan always played games at family gatherings.
During junior high, Brendan enjoyed Latin, writing lab, cross-country races, gym, and math. He continued with reading/writing tutoring. Sometimes quiet or shy, Brendan didn't find it easy to reach out and connect—though his good sense of humor helped. He loved volunteering, and a service trip to Appalachia inspired him to do even more.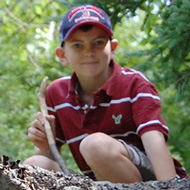 But anxiety and depression had set in. Before sophomore year, he was diagnosed with Klinefelter Syndrome—a genetic disorder that affects roughly 1/600 boys. A collection of physical and social-cognitive issues, KS is unique to each individual. Still, during high school Brendan was on the Cross-Country and JV Tennis Teams for a season, and a travel-tennis team at a local club. He volunteered with Beverly Bootstraps Thrift Shop, Smith Elementary School's Afterschool program, and Northeast ARC. He helped coach a Special Olympics Basketball team and Summer Track team.
As a sophomore, Brendan developed an intense passion for Ultimate Disc (Frisbee) and played on the Varsity team for two years. He also ran Spartan obstacle races, and with one such race he raised $1,000 for the Jimmy Fund. Singing and writing lyrics and poems helped him cope with his anxiety. After graduating from high school, Brendan began his fall semester at Assumption College, and was making plans to pursue a career in Physical Therapy.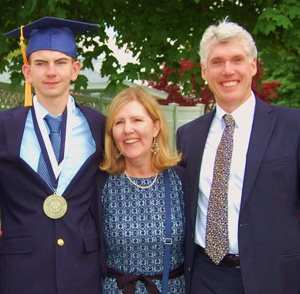 Brendan's eyes were as blue as a sky filled with possibilities—but clinical and situational depression took him from us too soon. We will forever grieve the loss of the young man he had begun to mature into. Nineteen years is too brief a life, but like skipping stones over a lake, his life caused ripples in the lives of others.
The Brendan Tobin Memorial Fund has been established to help establish a clinic to provide medical care and more research on Klinefelter Syndrome/47,XXY.
Thank you very much. With Love and Peace,
Marie and Tim
* * * * *
Brendan loved helping others, and he also needed help from others. Maybe you also know someone who is sad, hurting, or depressed. Think about the words of this poem, and perhaps you can take this 'Blue Skies' Pledge on their behalf. When you emotionally support family and friends, you're also helping yourself. Thank you!